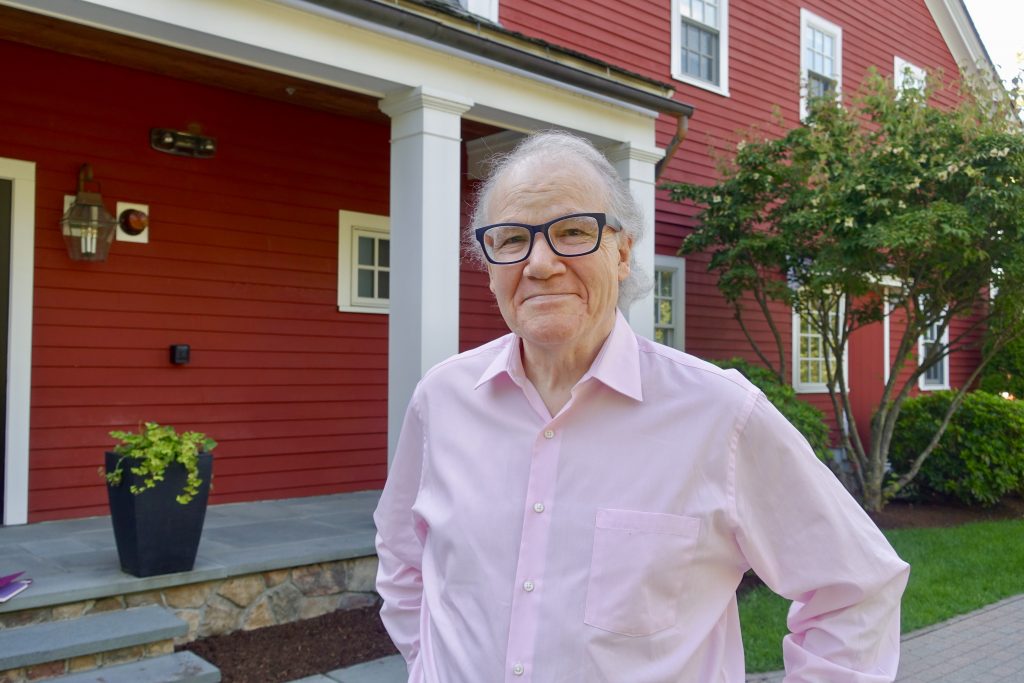 Meet Bruce Coppock: Cellist, teacher, musical entrepreneur, and arts administrator. Whether he is in the classroom or the concert hall, Coppock's love of music, particularly chamber music, shines through. He says of the joy of making chamber music, "It's as thrilling an experience as I can imagine, like winning a great relay race. It's an extraordinary team effort." For Coppock, a large part of what makes chamber music so special is its inherent interactivity, which improves musicianship and teaches important life skills.

Prior to joining the faculty at The Rivers School Conservatory, Coppock spent time developing his own musicianship (and leadership) as Co-Founder, Executive Director, and Cellist at the Boston Chamber Music Society from 1982 – 1990, Executive Director at the Saint Louis Symphony Orchestra from 1992-1998, and longest-tenured President and Managing Director at the Saint Paul Chamber Orchestra from 1999-2016. Coppock has been a lifelong musician, appreciating chamber music from his first introduction: "I think the first time I played in a string quartet was pretty exciting because I discovered that in chamber music, you can influence what happens just by how you yourself play, or you can be influenced by the person you're playing with," he says.

He is excited to share similar moments of discovery with chamber music students at The Rivers School Conservatory, finding joy in the opportunity to hook his students on music and watch them grow. He says, "You know how exciting it is when you discover something? When you discover that you can do something that you couldn't do a week ago, or when a teacher unlocks a pathway to a new way of doing things or a new way of understanding your relationship to your instrument? It's such an exciting discovery." He remembers these important moments in his own life, which inspire and fuel his current work. Among others, he remembers attending a summer program at Interlochen as a young cellist in 9th grade where he played his first Tchaikovsky symphony, hearing Leonard Rose perform live for the first time, and feeling chills at the sound of tenor Franco Corelli's voice.

Along with his awe and appreciation of excellent music, Coppock brings a love of community music schools to his role at The Rivers School Conservatory. He reflects, "Ever since I started teaching in 1973, my favorite kind of teaching has been to teach in community music schools. There's a particular joy to these kinds of schools that you don't find in the professional music world. There's a kind of idealism and purity to the endeavor that I find extremely stimulating." Coppock is excited to give students a space to discover and find joy in chamber music at RSC.