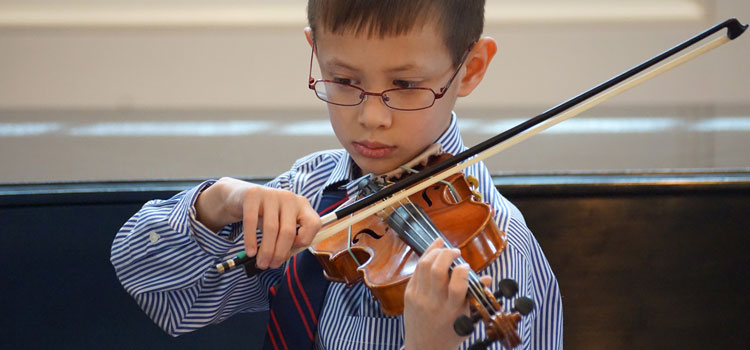 Workshops & Recitals
Students are encouraged to participate in workshops once they have learned a piece and want to perform it. Workshops develop community and a chance for students to receive coaching from the head of their instrument department (Piano, String, Voice, and Woodwind) and function as the preliminary step before signing up for a Friday recital. The workshop is set up in an intimate masterclass setting where students will perform for the department head and department peers who signed up.
Students who are approved to play in a student recital will perform in the following week's Friday student recital. All student recitals take place in Rivera Recital Hall or online via Zoom and are free and open to the public.
---
How to Sign Up for a Workshop/Recital:
(1) Discuss with your teacher.
Your teacher will determine if you have a piece of music ready to perform in a workshop/recital.
(2) Make sure you have all the information needed to sign up for the workshop.
You will need the composer's name, title of the work and movement, and length of the work that you will be performing.
(3) Sign up for a workshop and corresponding recital that you can attend.
Workshop sign-ups are made available on a rolling basis.
(4) Check your email.
Following your workshop signup, you will receive a confirmation email with all of your information, chosen date, and room location. Your teacher will receive an email requesting approval of this workshop. If the teacher does not approve the workshop for any reason, you will be notified by the office.
(5) Book a rehearsal with the accompanist.
If you are performing a piece and would like a piano accompanist please use the sign up form below. You can choose to rehearse with the accompanist on the same day as your workshop or on a different day.
(6) Review the Newsletter on Monday
After the completion of your workshop, students approved to perform in the recital will appear in the following Monday Newsletter recital listing. Click here to sign up for the newsletter.