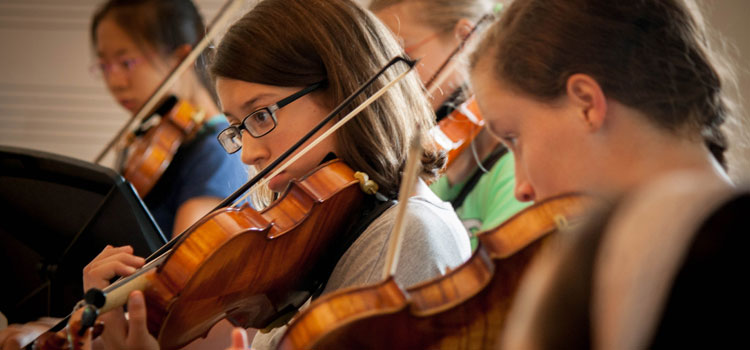 The Rivers School Conservatory is committed to making music education available to as many students as possible. Aid is based on financial need and availability of funds.
New Students
All new student financial aid applications are due at time of registration.
Returning Students
Returning students must reapply every year. The deadline for returning students to resubmit a financial aid application is May 1st.
Please complete the PDF application and return to:
The Rivers School Conservatory
333 Winter Street
Weston, MA 02493
Financial Aid Application
Student & Family Expectations
We expect students awarded financial aid to understand their commitment to a music education and to value the investment their family and the school is making in them. All financial aid recipients will be asked to volunteer at special Conservatory programs, such as the Seminar on Contemporary Music, Chamber Music Workshops, etc.