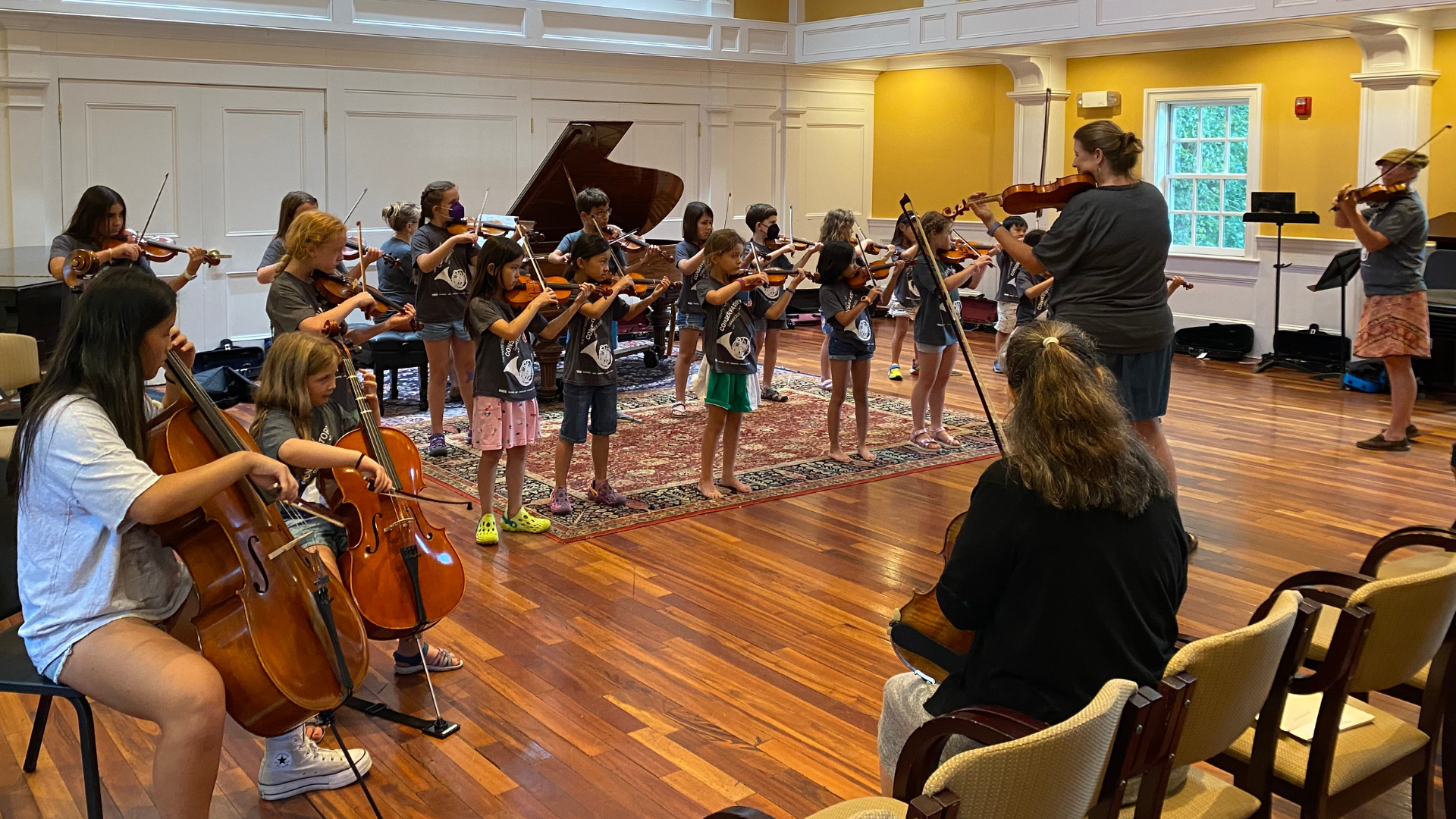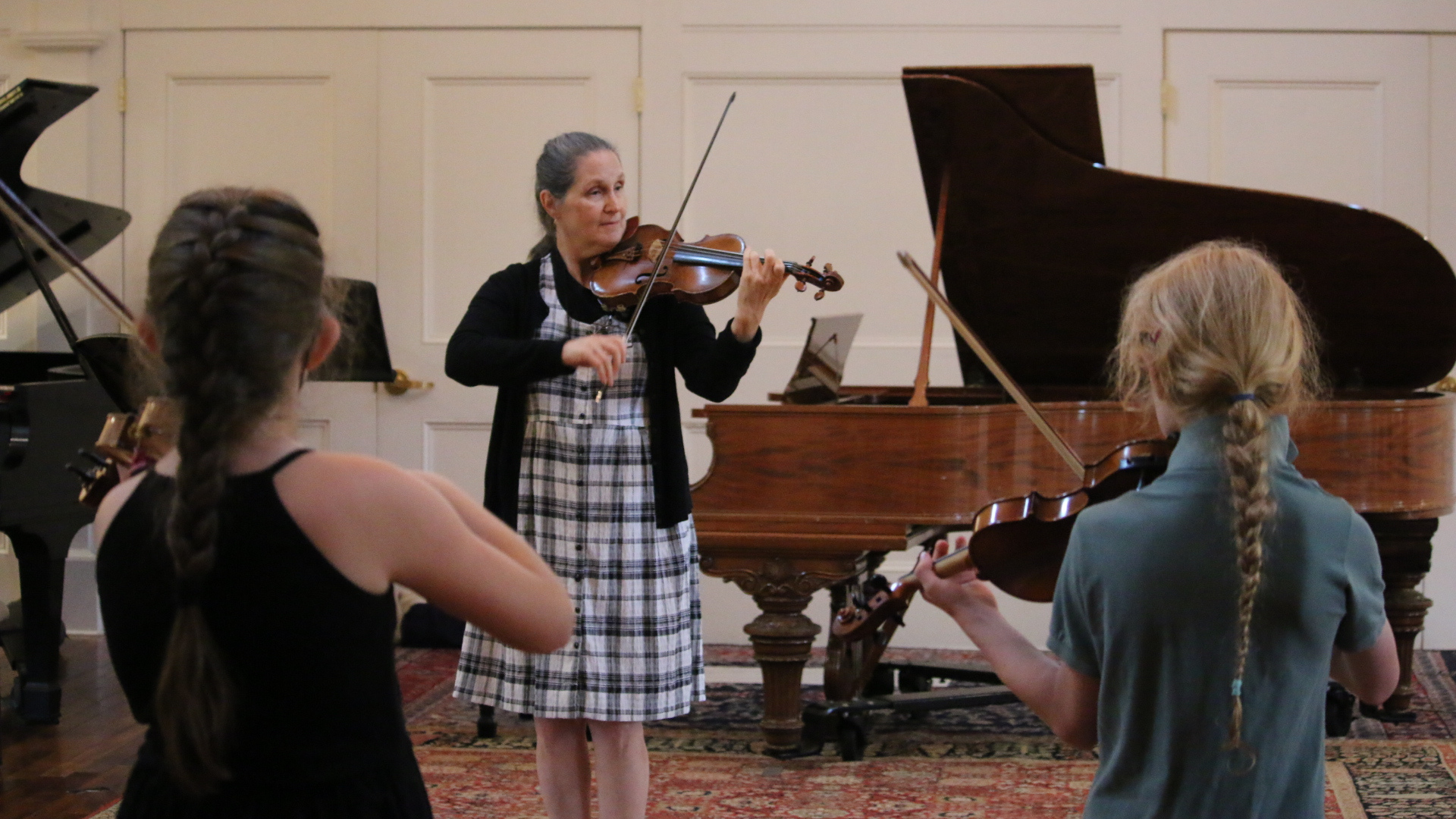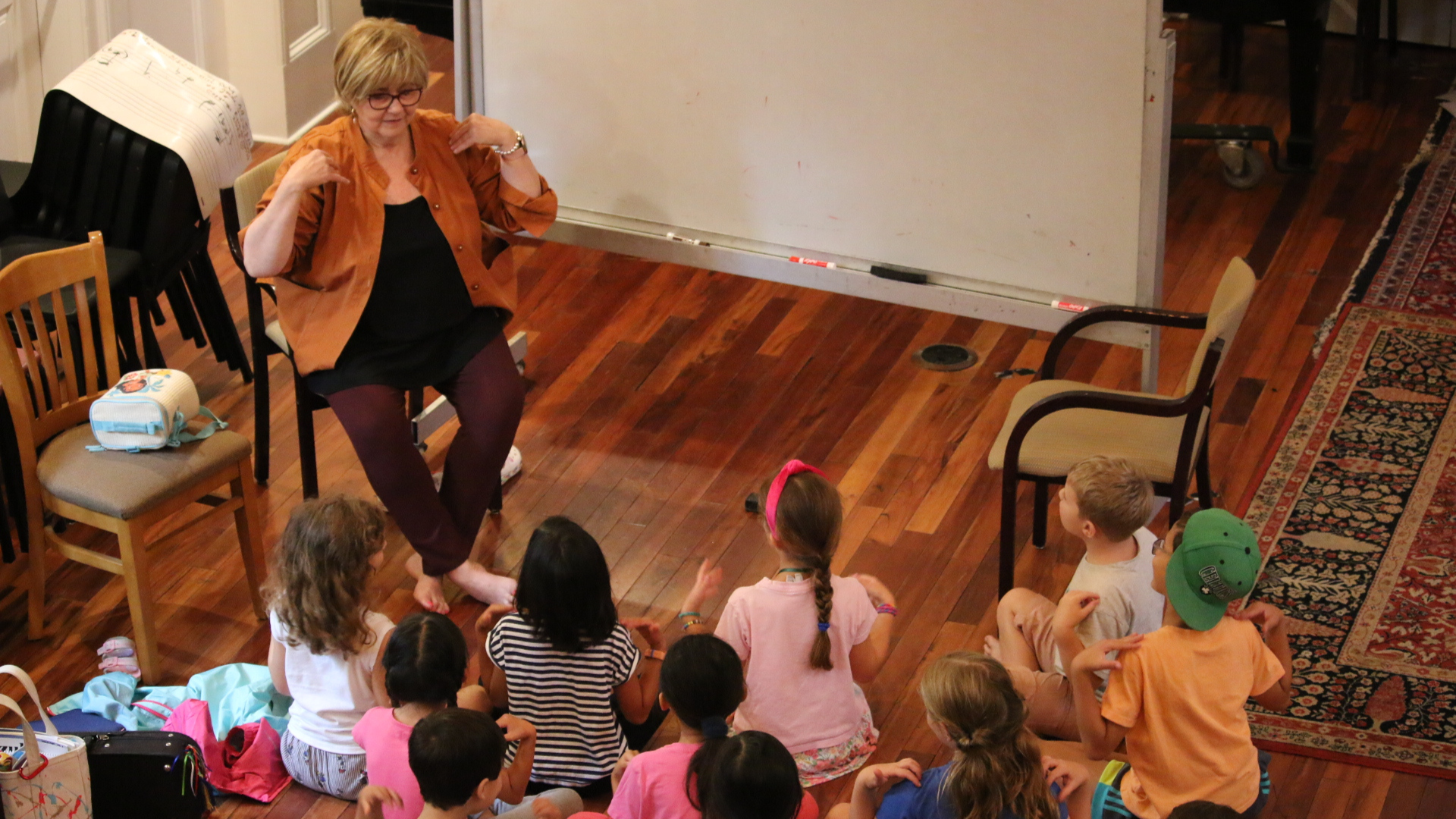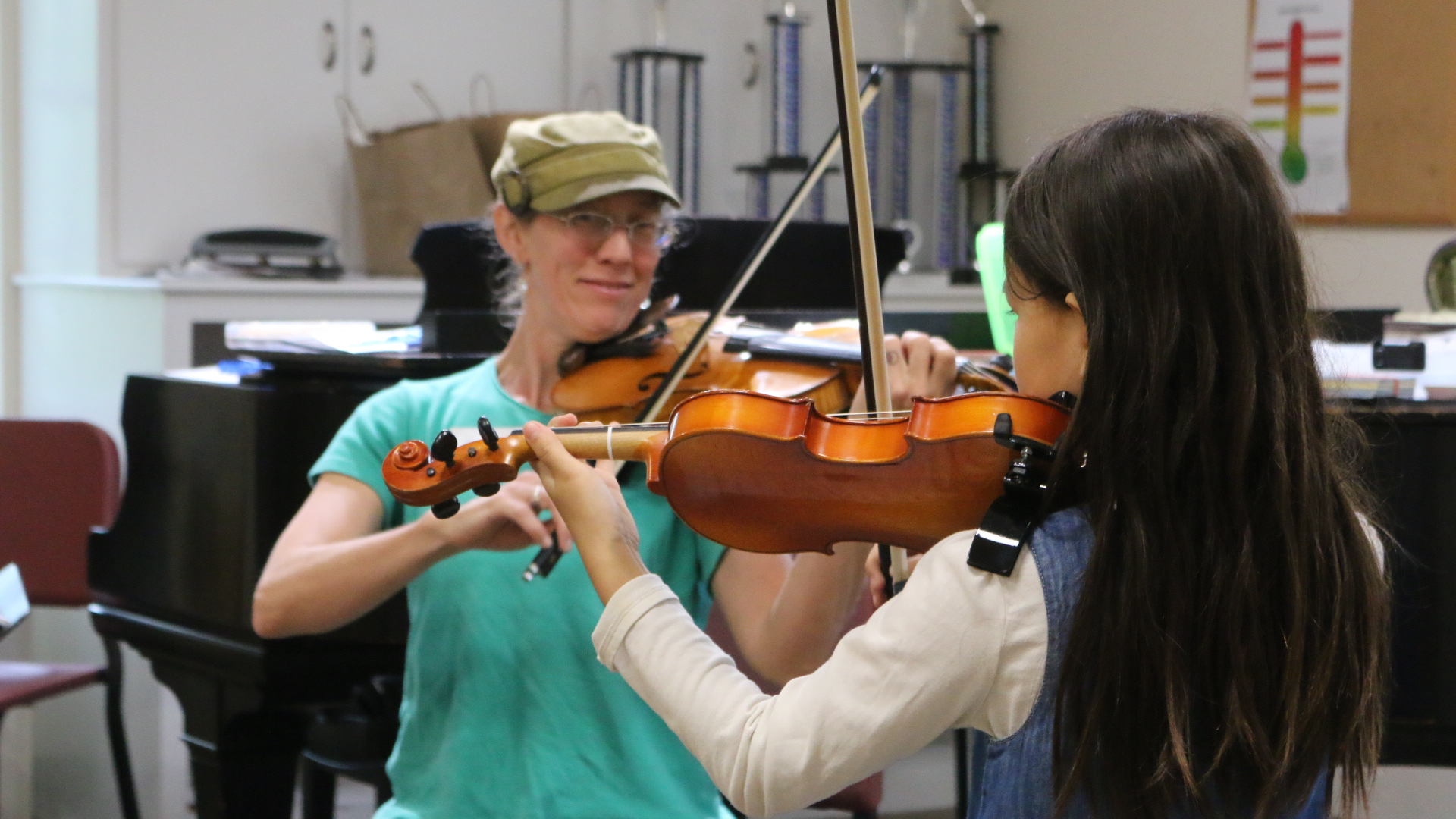 Program Dates: August 7 – 11, 2023
9:00 AM – 3:30 PM
Full Tuition: $850 (Students ages 6-14, in Suzuki Bks 1-6)
2-hour Tuition: $290 (Future Players 10:00AM-12:00PM, Ages 3-5yo, attending WITH their parents)
General applications for Summer Suzuki 2023 are now closed. If you have a special request to join as a Book 1 or Book 4 Summer Suzuki student, please contact Program Director Lauren Cless (l.cless@rivers.org). 
---
Audition Requirements
Applicants should record themselves playing two contrasting pieces that best demonstrate their abilities. The pieces should be from the Suzuki repertoire and should be memorized. This audition is to determine placement in the Suzuki Technique and Musicianship Class. Your video audition link can be submitted here.
Master Classes
Each student will enjoy a masterclass daily with peers of a similar level. Parents are welcomed (but not required) to attend the masterclass!
Suzuki Technique and Musicianship Class
Suzuki Technique and Musicianship Class are where the motivation takes place! By playing with peers, students solidify their technical skills, develop ensemble skills, and become excited about repertoire they will soon learn.
Music, Movement, and Theory
Students will enjoy enrichment classes where they explore pitch, pulse, rhythm, notation, history, and other musical concepts in playful, age-appropriate activities.
Performances
All students will participate in a solo recital (Thursday) and a large group Play-Down performance (Friday). Parents and guests are warmly welcomed to the performances.
Lunch & Recreation
Daily lunch is provided at the Rivers cafeteria.
Not yet playing?
We have a 2 hour option for students age 3.5 – 6 years old who are eager to begin lessons soon! They, alongside their parents, will enjoy a music/movement class as well as a Suzuki Technique and Musicianship Class that explores foundational string-instrument concepts such as instrument care, posture, bow-arm development, and ear training. Parent education received during this week will help you make sure to start off on the right foot while you motivate and nurture your young musician!  Please note, this is not a drop-off program.
Financial Aid
Limited need-based financial aid is available for summer programs. To apply, please complete the financial aid application prior to your audition date. Application and complete information can be found on the Financial Aid page.
Question? Contact:
Applicants should be currently studying privately with a teacher who has Suzuki registered training and should plan to have their review pieces memorized and ready to go. If you are not sure whether this program is a good fit for you, please email Program Director Lauren Cless: l.cless@rivers.org.