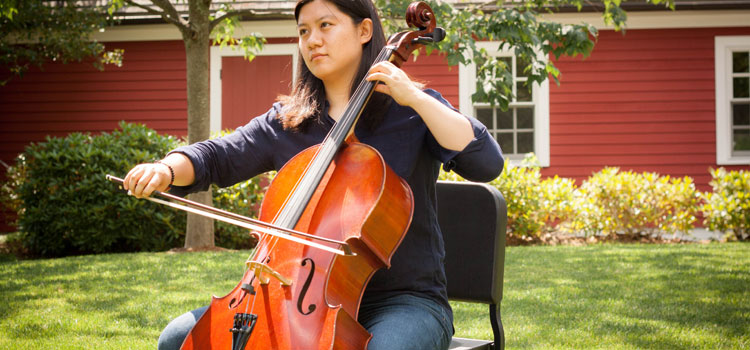 The Young Artists Diploma Program is designed to encourage talented young musicians to pursue more substantive music education and performance opportunities. In addition to performance requirements and specific artistic and technical achievements, candidates for each level of the program must also enroll in classes or ensembles at RSC. Students may choose from a variety of options listed below.
Each of the four levels traditionally takes three years to complete. When students complete each level, they are awarded a diploma for that level at RSC's Awards Concert in June.
Any student interested in the Young Artists Diploma Program should speak with their private lesson teacher for more information. For additional questions, please contact Lindsey Robb, Assistant Director.
Level I
Private Instruction at RSC
2 Performances per year
2 Year-long electives
Level II
Private Instruction at RSC
3 Performances per year
3 Year-long electives
Level III
Private Instruction at RSC
3 Performances per year
3 Year-long electives
Level IV
Private Instruction at RSC
3 Performances per year
3 Year-long electives
Electives
Composition Class
Theory Class
Guitar Class
Suzuki Violin
Suzuki Guitar Class
Music Box
Chamber Ensembles
Piano Seminar
Jazz Ensembles
Youth Orchestras
Youth Wind Ensemble
Marimba Ensembles
Camerata Strings