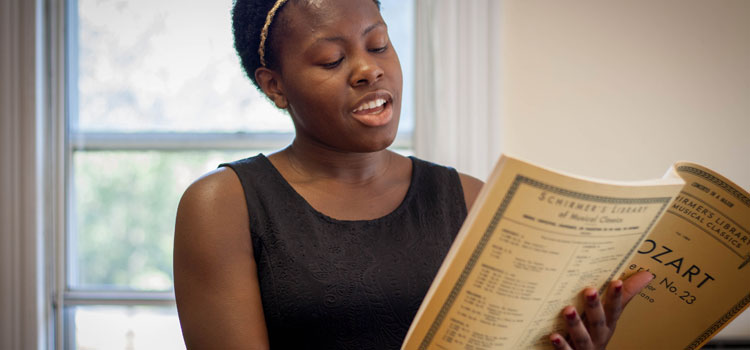 May 21-27, 2022
End of year evaluations are held in May and are required for all non-adult private lesson students who have been taking lessons since the fall semester. Students who began lessons mid-year may do an evaluation but are not required. Teachers will discuss specific requirements and preparation with their students for their evaluation.
The Rivers School Conservatory does everything it can to schedule evaluations during a student's regularly scheduled weekly lesson time. However, an evaluation must occasionally be scheduled outside of the regular lesson time. We strongly urge students and families to do everything they can to make the assigned evaluation time work; however, if it is not possible for a student to make their assigned evaluation time, please notify the appropriate department chair immediately.
If a student must reschedule an evaluation and notifies the department chair prior to Monday, May 16, every effort will be made to reschedule the evaluation for another time during evaluation week. If another evaluation time is unable to be agreed upon, the evaluation will be scheduled for the department workshop time during the week of evaluations.
For students who cancel their evaluation during the actual evaluation week, the evaluation will automatically be rescheduled for the department workshop time during the week evaluations. Students who do not or cannot attend the make-up evaluation will forfeit the evaluation. Jazz and Marimba students will work with department chairs for make-up evaluations.
Curriculum Guides
Each curriculum guide is separated into four levels in conjunction with the Diploma program. These guides serve as a reference for a student's progress and also highlight end-of-year evaluation benchmarks.