Saturday, March 11 – Sunday, March 12, 2023
The Rivers School Conservatory, Bradley Hall
Featured Guest Artists: Oscar Azaret, Ria Modak, Benjamin Tint, & Xuefei Yang
Get your full-access passes below. Rivers and RSC students are admitted for free. General admission is $20.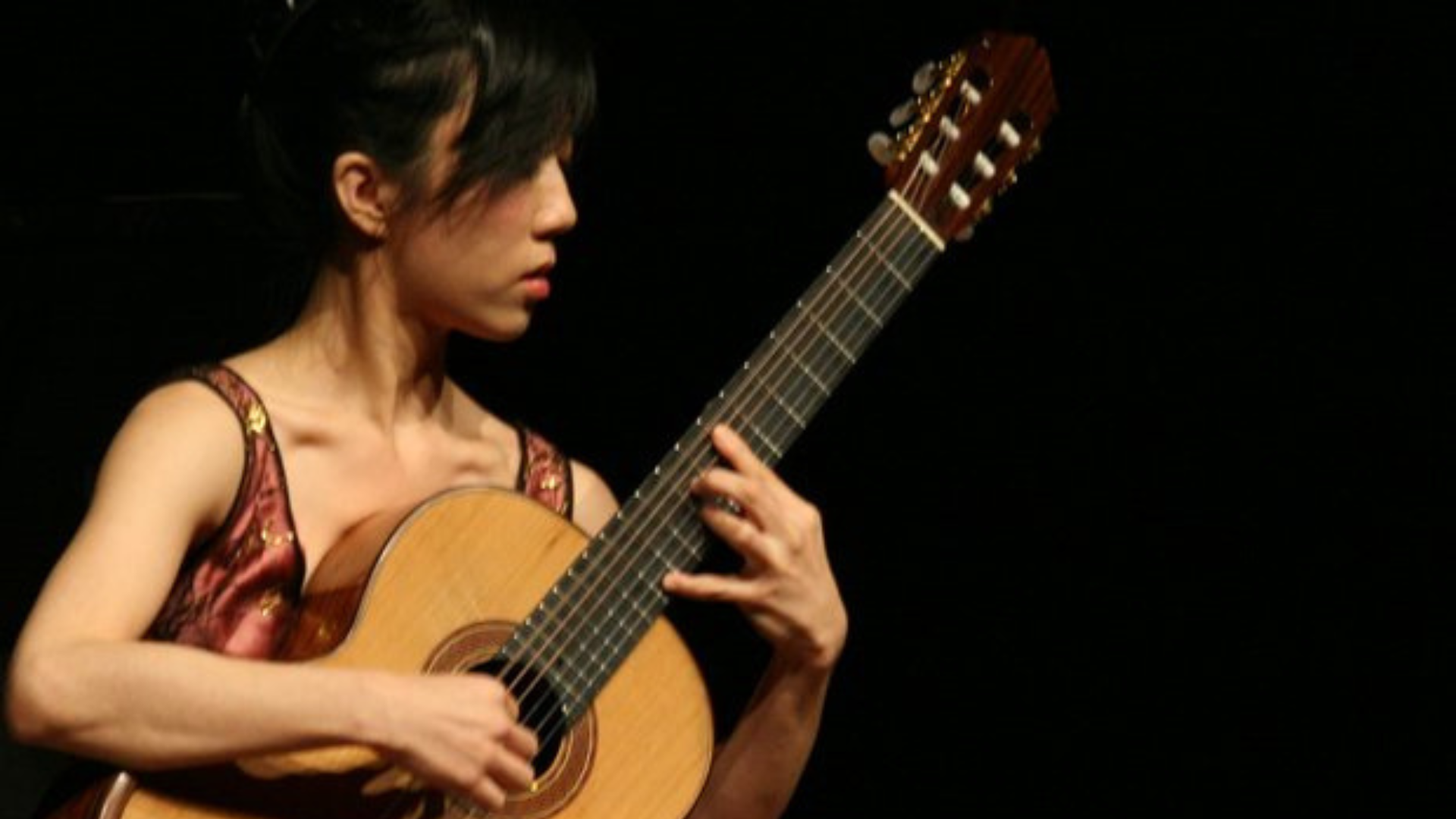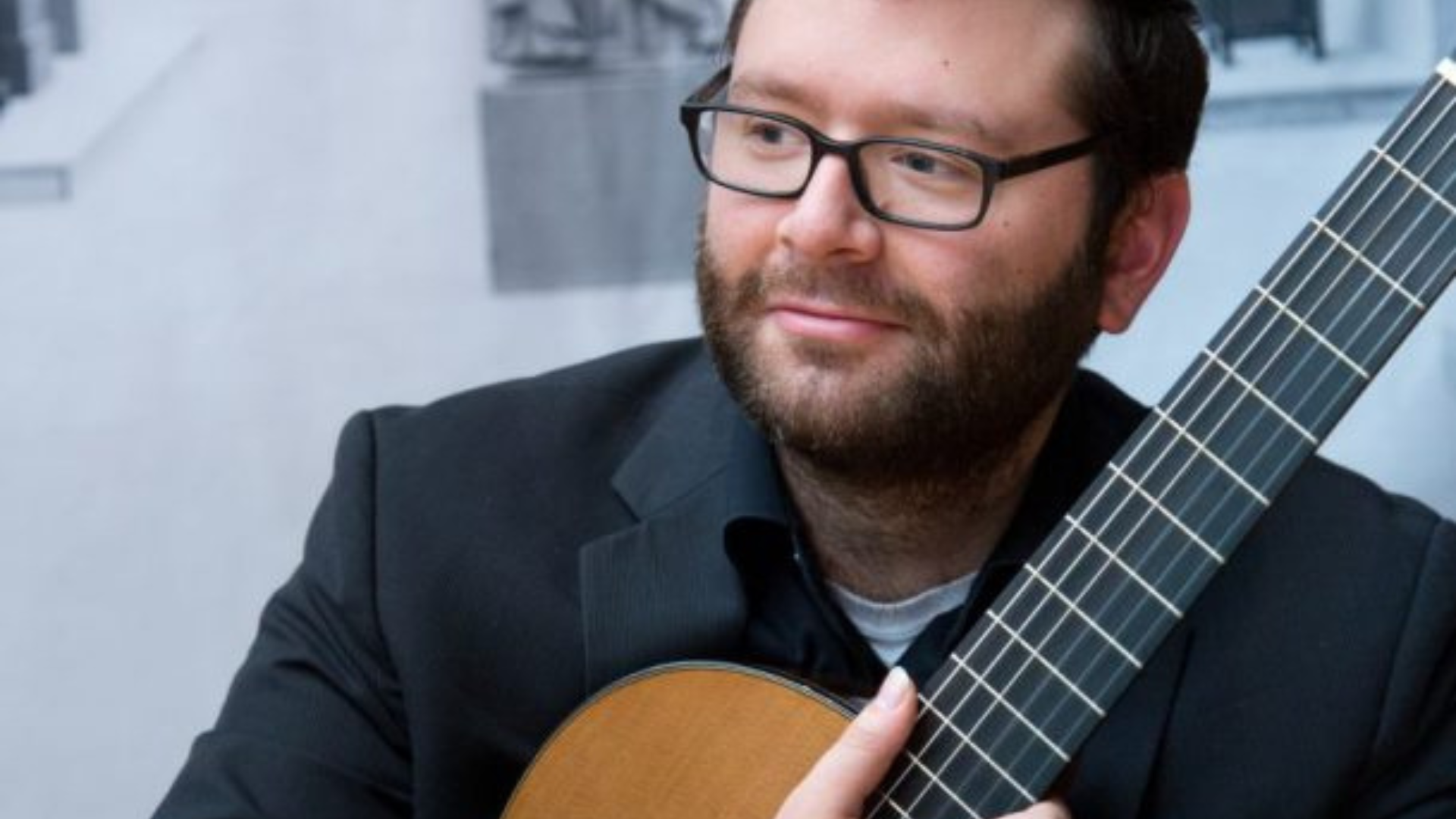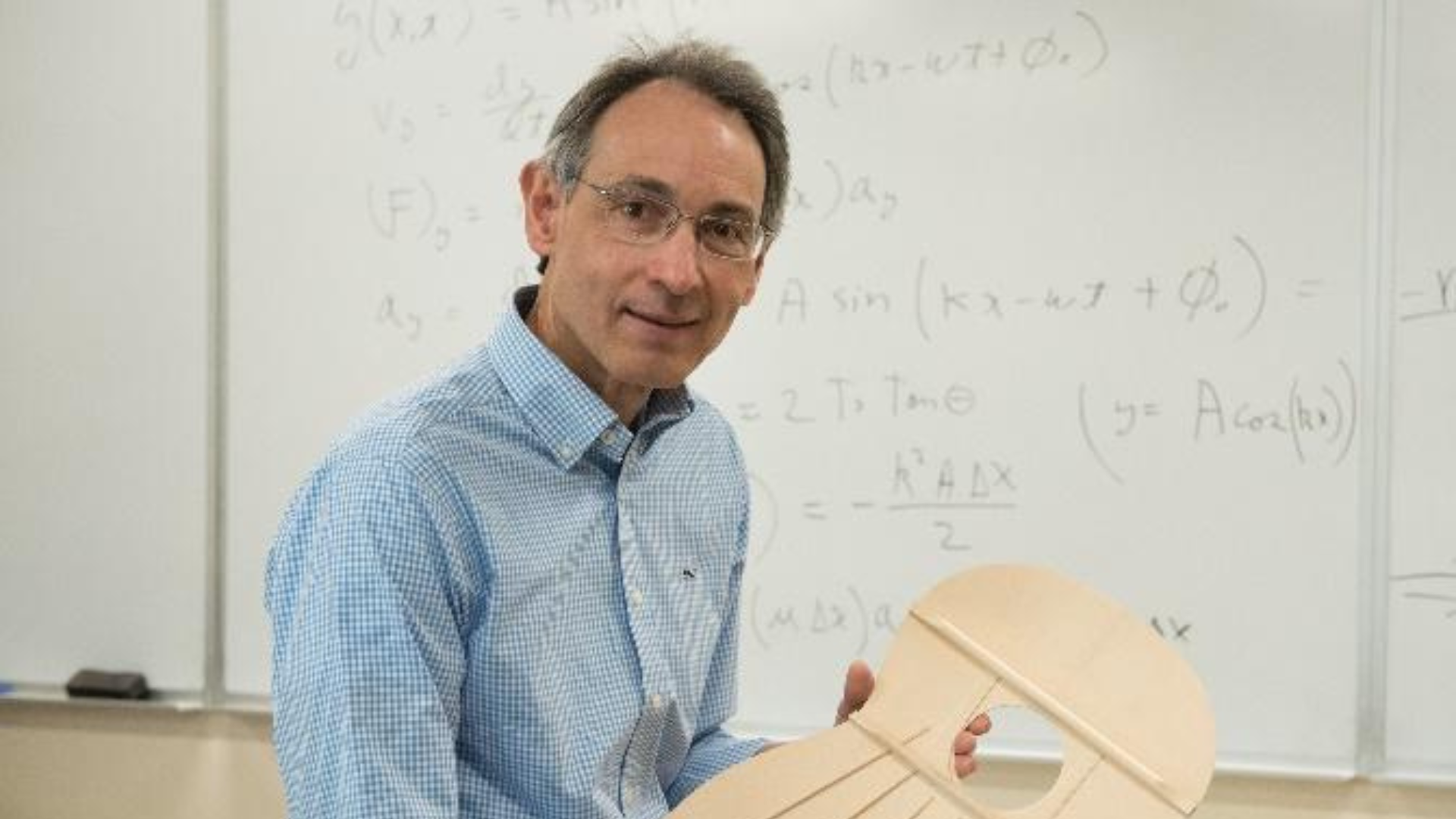 Join RSC for a weekend filled with events featuring the guitar, including master classes, concerts, workshops, and a student recital. All styles and levels of playing are welcome!
Guitarist Xuefei Yang will be visiting Boston to perform in a concert organized by the Boston Classical Guitar Society on March 11 @ 7:30 PM and will be joining us on March 12 to give a master class. If you are interested in performing in Xuefei Yang's master class at RSC Guitar Weekend, please email Guitar Department Chair Catherine O'Kelly at c.o'kelly@rivers.org. Space in the master class is limited to six performers.
2023 Schedule:
10:00 am Introduction to Flamenco Guitar
Flamenco guitarist Ria Modak will introduce students to the history of flamenco music as well as basic flamenco palos (rhythmic structures), harmonies, and guitar techniques, including rasgueado, apoyando, and flamenco. All levels welcome. Bring your guitar!
11:00 am Fundamentals of Learning Repertoire
Guitarist Benjamin Tint will discuss the most important considerations in learning new music. The discussion will include counting, technique, form, and singing. Students will learn strategies that allow them to study new music effectively and efficiently. All levels welcome. Bring your guitar!
1:00 pm Faculty Concert
Performances by Guitar Weekend instructors Ria Modak and Benjamin Tint, as well as RSC Guitar Department Chair Catherine O'Kelly. Music of Ria Modak, Frank Wallace, Barrios, and others.
3:00 pm Tone Quality Workshop
Benjamin Tint will discuss how to produce a full and beautiful tone. Topics will include shaping nails, right hand position, and techniques and ideas on how to improve our sound. Each student will have a chance to play and get feedback from the instructor. All levels welcome. Bring your guitar!
10:00 am – 1:00 pm Master Class with Xuefei Yang
Ranked by BBC as one of the top 6 classical guitarists and named one of the 100 top classical musicians of our time by Classic FM, world-renowned guitarist Xuefei Yang will work individually with selected performers in a master class setting. To reserve a spot as a performer in the master class, please email Guitar Department Chair Catherine O'Kelly at c.o'kelly@rivers.org. Space is limited to six performers.
2:00 pm Those Mysterious Existences
Luthier and guitarist Oscar Azaret combines science, craft, and art in this multimedia presentation, which explores the continuum of phenomena from plucking a guitar string to the human perception of sound as manifested on a classical guitar. The presentation will use live vibrational equipment, audio instrumentation, pre-assembly guitar parts, and live guitar playing. Topics covered include wood properties, guitar architectures, string resonances, and more.
4:00 pm Student Recital
All Guitar Weekend participants are invited to perform in the Guitar Weekend Student Recital. All levels and styles are encouraged to share what they have been practicing!
2023 All-Access Passes: