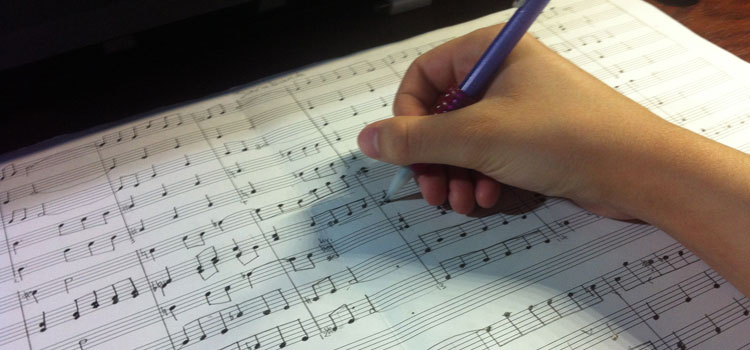 Music Theory & Composition Classes
Monday-Saturday | 45-minute group classes per week; private lessons also available
Tuition Rates
All musicians, regardless of age, experience, genre, or goals, encounter theory throughout their musical lives. The RSC Theory curriculum is designed to offer multiple points of entry and a great degree of freedom in the approach to the subject.
Learn what is beyond the "notes on paper" and how to use this knowledge when learning repertoire or expressing yourself with your own compositions. Core areas of study include notation, ear training, dictation, solfège, rhythm, harmony, form, and analysis. When possible, students are urged to apply theory concepts to their instruments – playing all 12 major scales, arpeggiating triads, analyzing pieces they are performing – so that they see how their theory study is relevant to their solo and ensemble studies.
Classes are added based on student interest and scheduling. Contact Theory Chair Dan Loschen for more information:
Dan Loschen, d.loschen@rivers.org
---
Levels of Study
There are as many approaches to music theory as there are musicians;
what is easy for a pianist may be difficult for a violinist, and what is easy for
a singer may be difficult for a pianist. As a result, it is difficult to define an
objective universal standard for curriculum levels. At RSC, we work from
these general guidelines:
---
Theory Classes
Studying theory in a class setting is often more enjoyable, and more
economical, then taking private lessons. The classes below are set up at
times when large numbers of students are available – but you can join
these classes even if you are not in the groups listed.