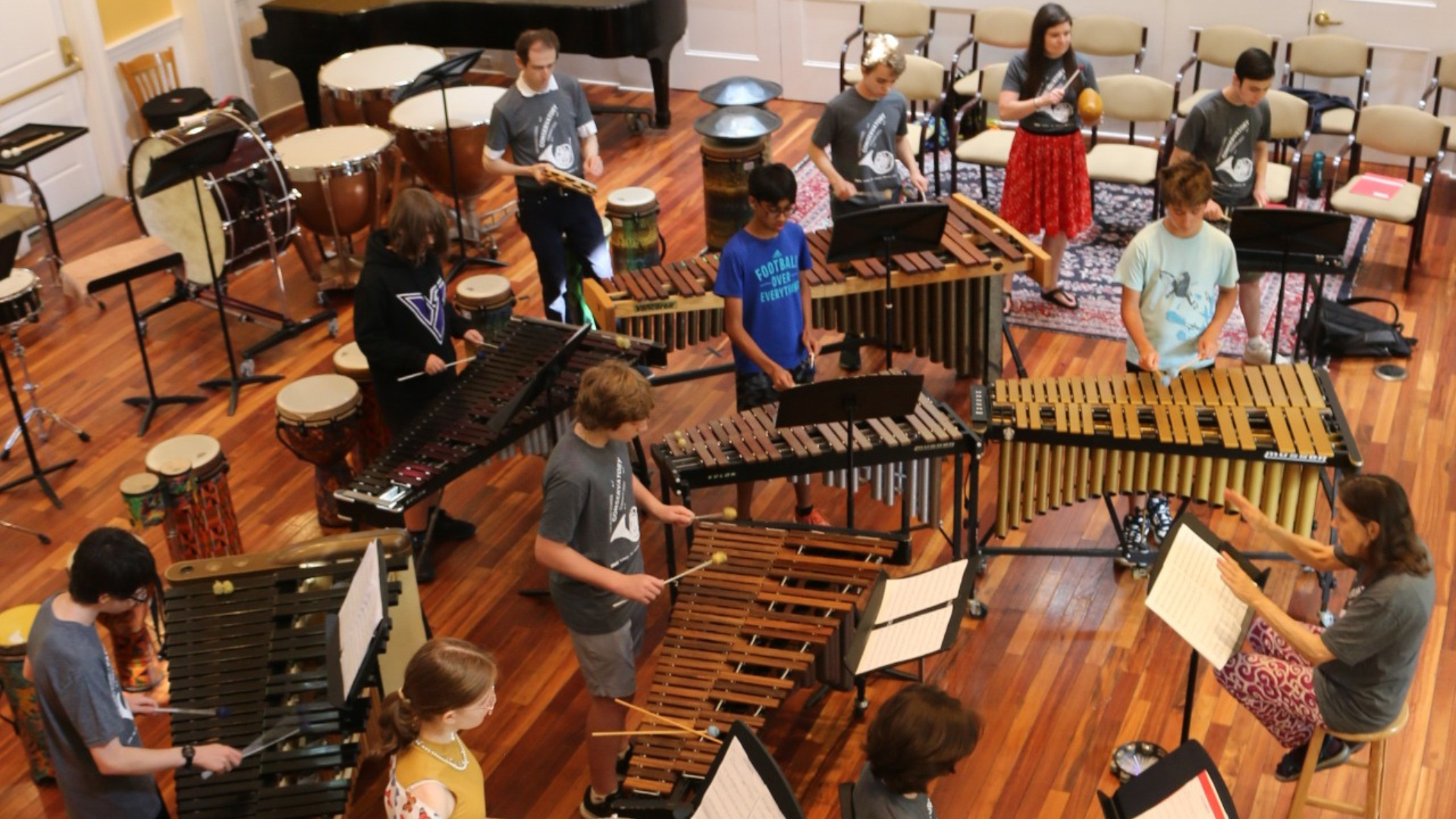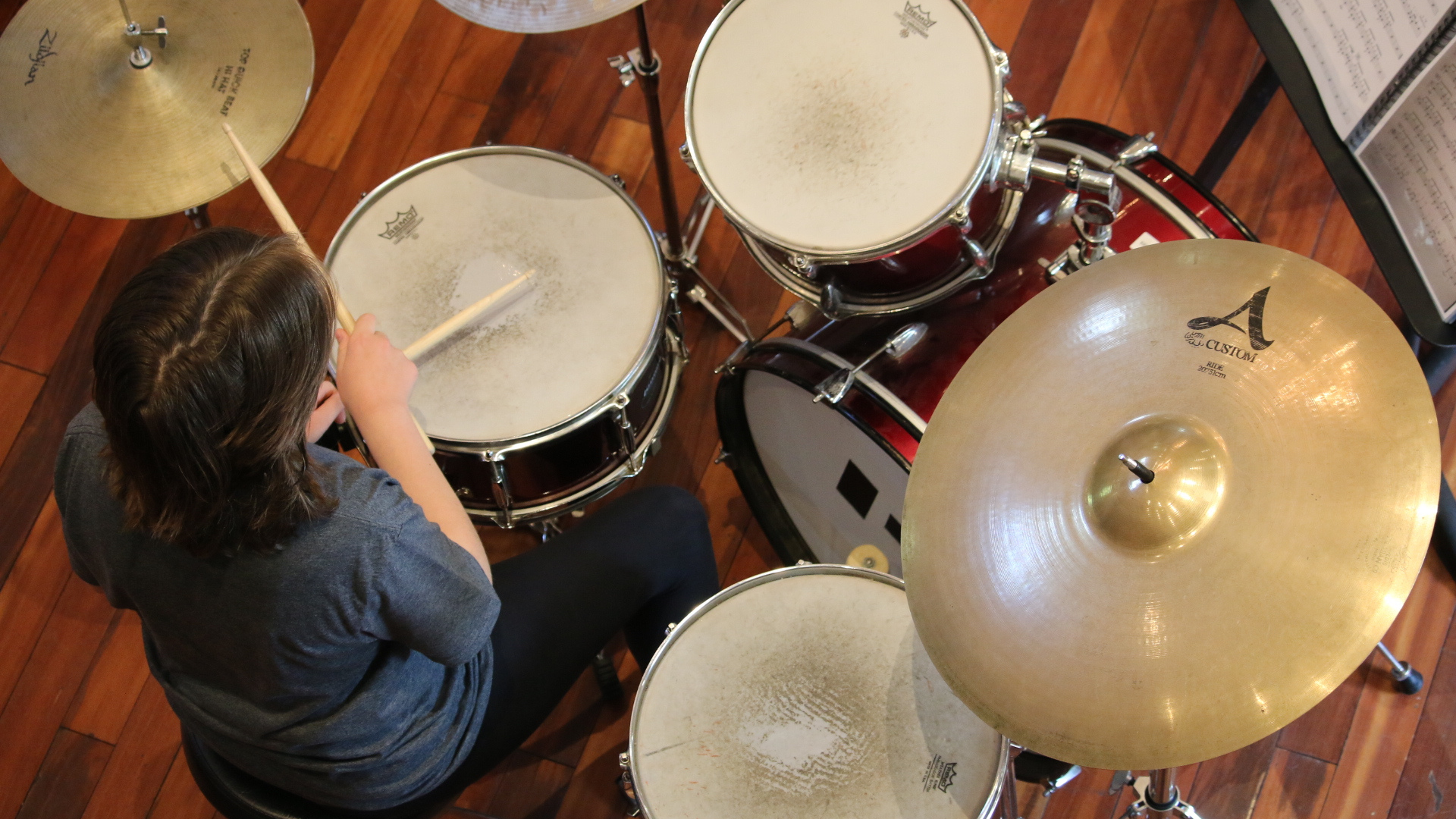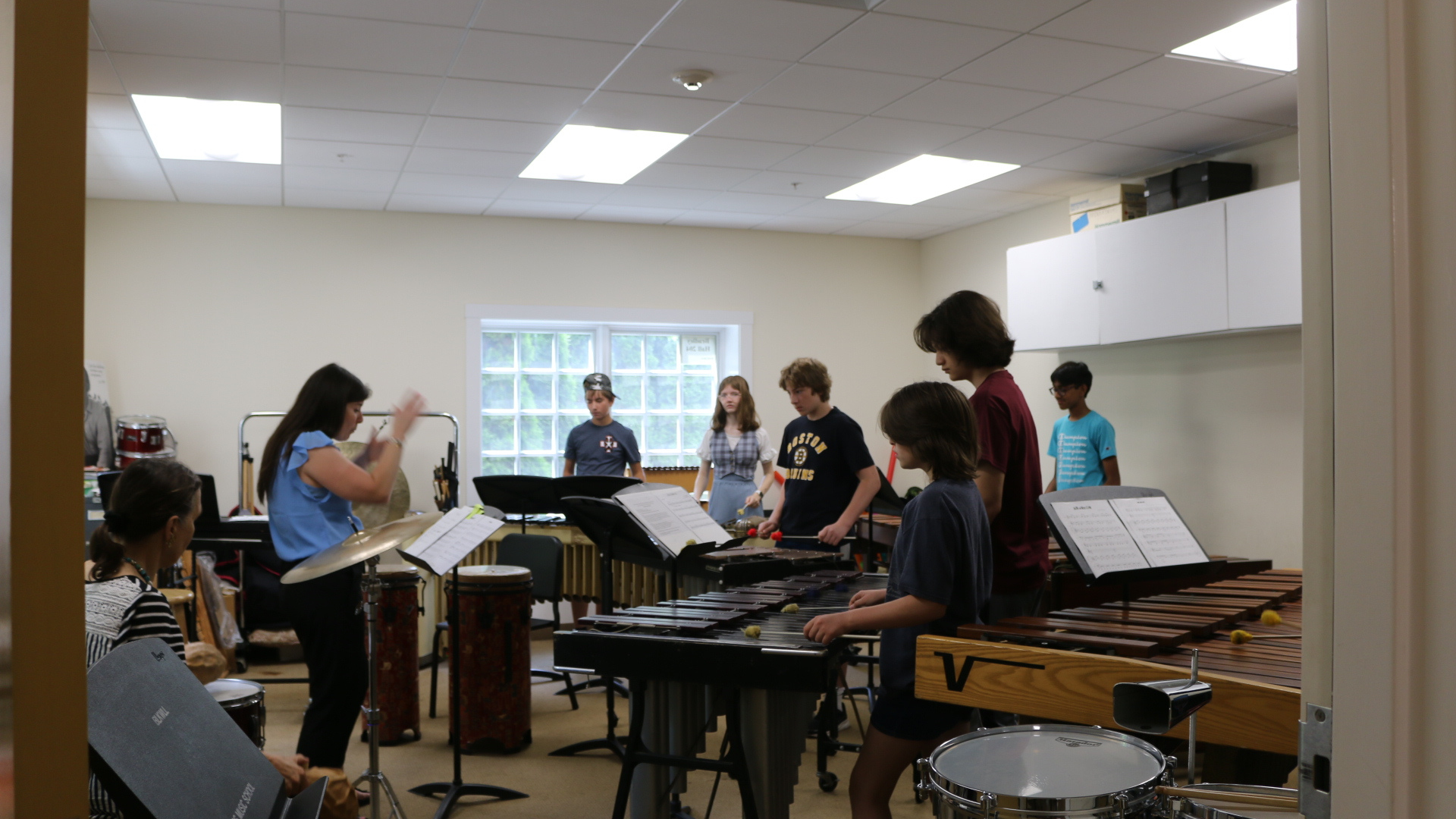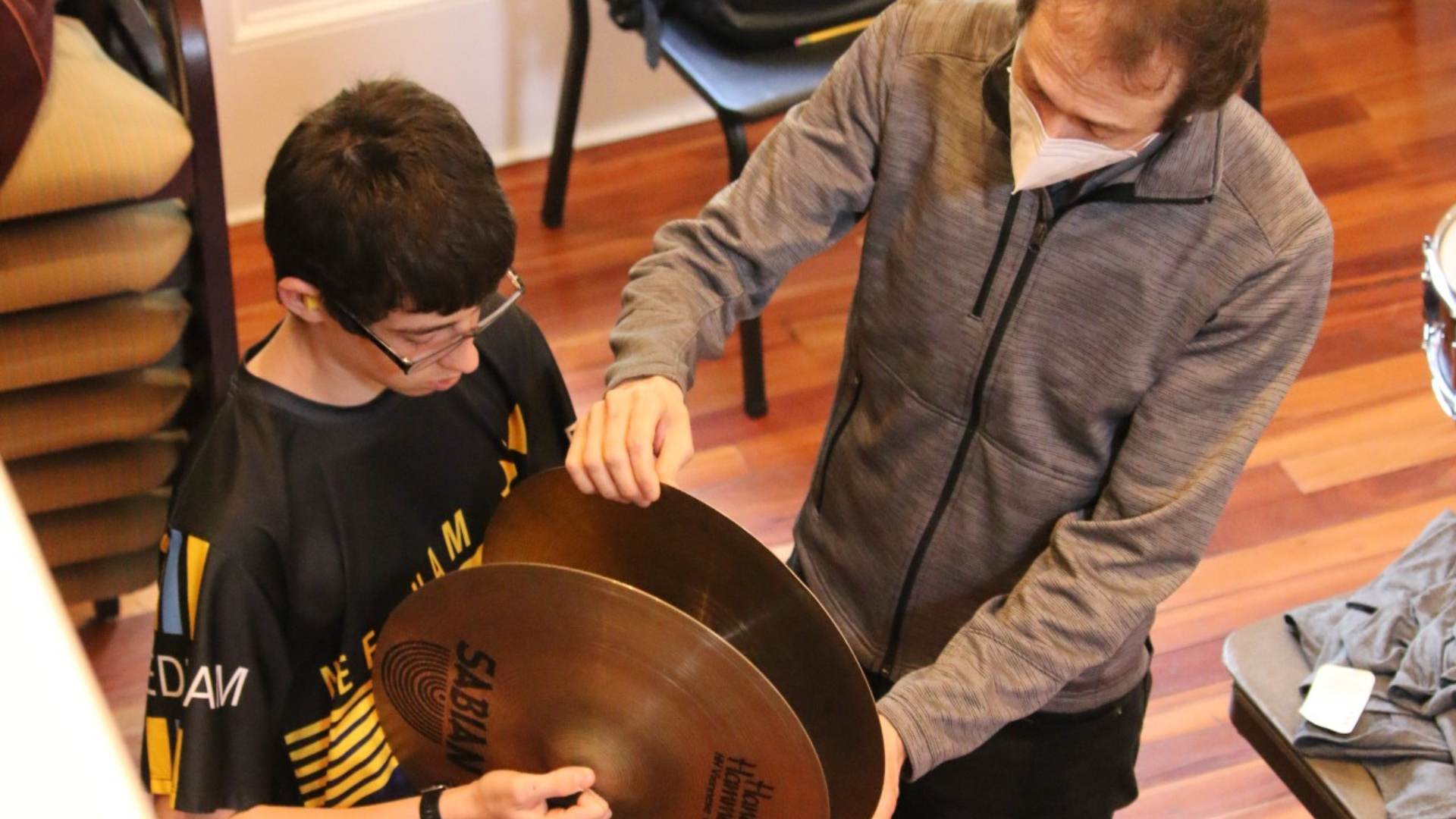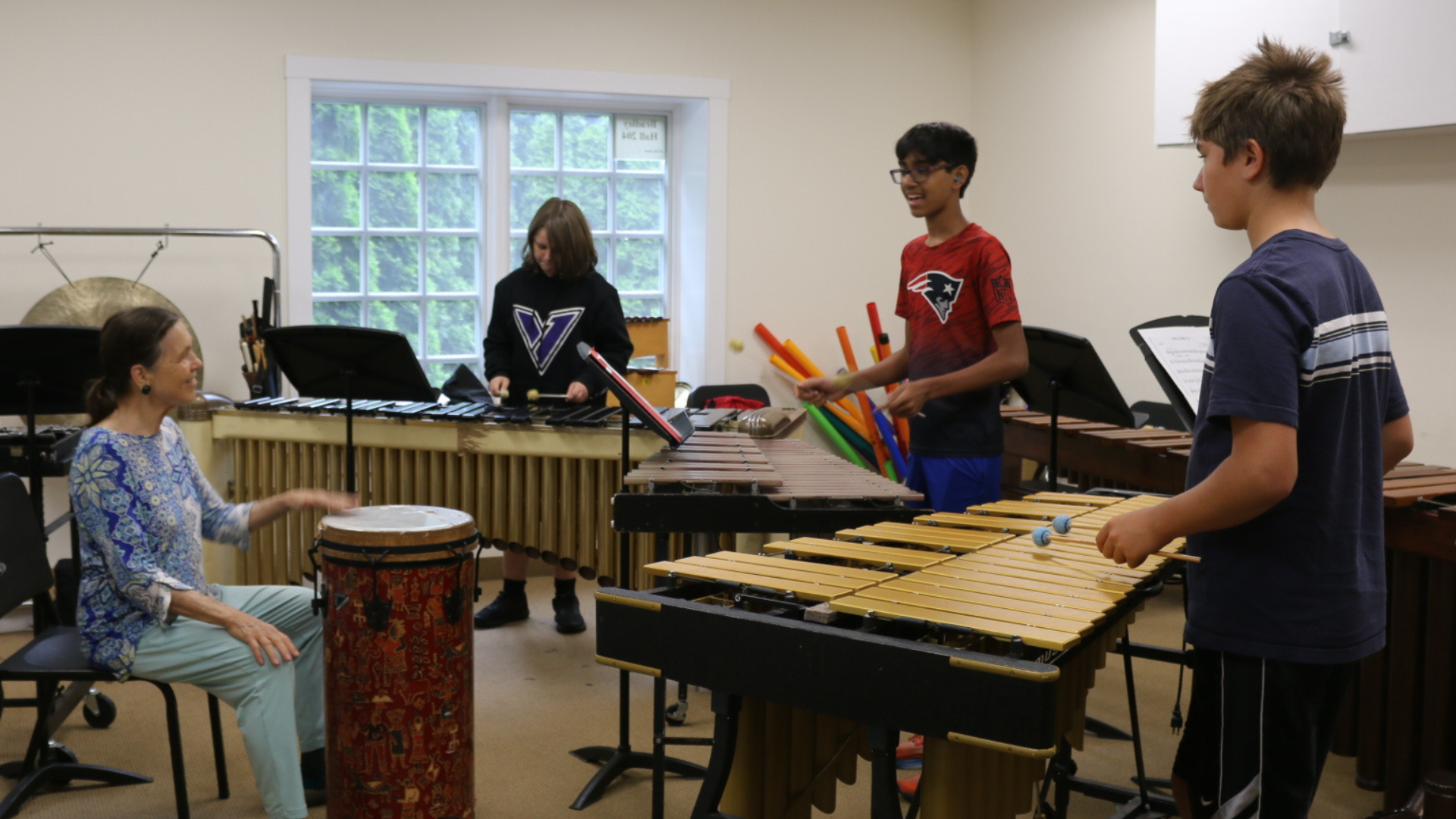 Program Dates: June 26 – 30, 2023
12:00pm – 6:00pm
Tuition: $680
Limited spots available.

Thank you to everyone who applied and participated in our 2023 Summer Percussion Workshop!
---
Summer Percussion Workshop
A week of percussion heaven for all levels of percussionists entering grades 7-12!
In this week-long seminar, percussion students will find inspiration through our outstanding faculty and each other as they refine their skills through master classes, ensembles, and individualized private lessons.
Students will focus on preparation for Junior/Senior District auditions. They will engage in daily master classes, specialized auxiliary group classes, and classes throughout the week that cover solos on timpani, snare, and mallets that students choose to work on. Daily classes also include Improvisation and Drum Circle Facilitation as well as Marimba Ensemble. Each student will receive a private lesson.
---
Parent Testimonial
"From day one of the RSC Summer Percussion Workshop, my son Reuven was captivated, inspired, motivated, and hooked! We are so pleased with his performance and participation thanks to Sarah, Timur and the RSC Percussion Workshop! What a great find!"
 – Joel Wolfe, professional cellist
---
Faculty
Taught by Timur Rubinshteyn and Sarah Tenney whose students are regularly accepted by Districts and All State.
Videos