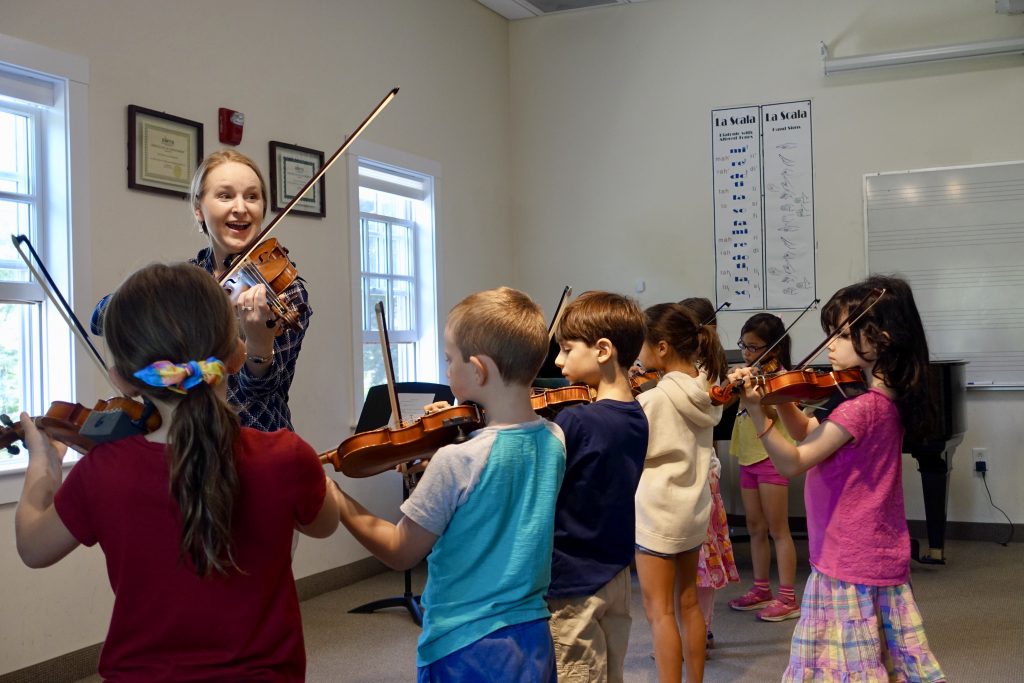 "What I love most about the Suzuki method," says newly hired Suzuki Program Coordinator Jenna Potts, "is our core belief that 'Every Child Can.' At the root of this belief is respect for the child: every child can develop character, discipline, and excellent skills if given the proper environment, tools, and encouragement." Teachers and parents team up to coordinate this encouragement and cultivate the ideal learning environment for their young musicians. They aim to "nurture the whole child" by providing attention, support, and reinforcement of positive behaviors for developing musicians.

Parents contribute to this nurturance by setting a positive tone for their child's study, attending each lesson, playing Suzuki recordings at home, and supporting their child's development of self-discipline through daily practice. Meanwhile, teachers guide parents in helping children to gain increasing ownership of their study. Thus, parents and teachers alike are integral to the learning process and to the "Suzuki Triangle" of child, teacher, and parent: "All three parties have distinct roles and responsibilities, and we all work together for the success of the child," says Potts. A violinist and teacher herself, Potts is excited to grow this special and collaborative program at The Rivers School Conservatory.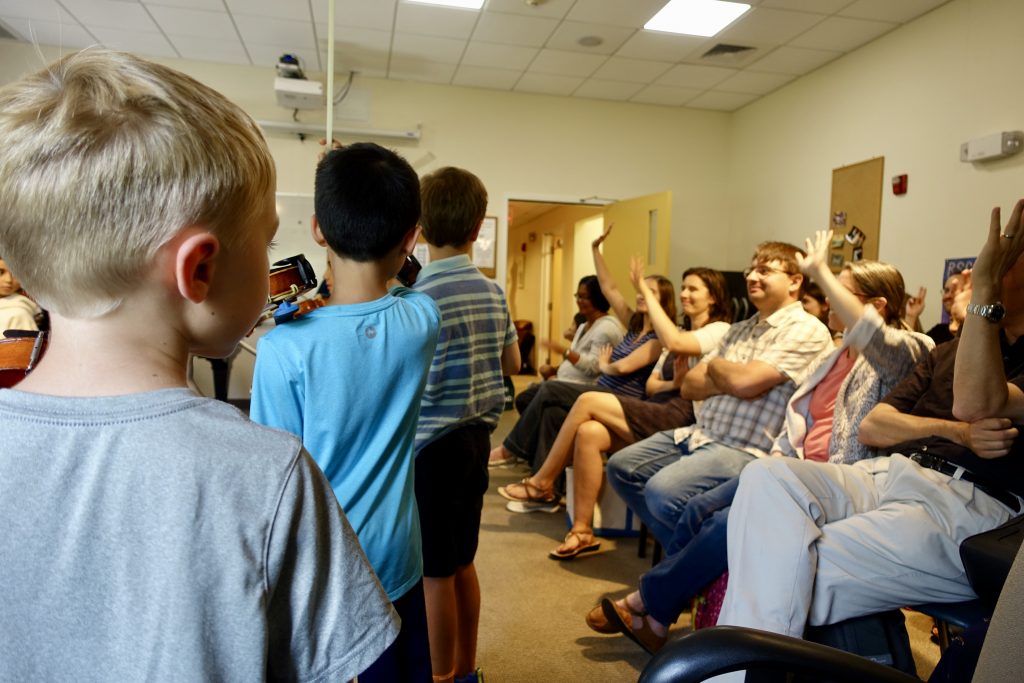 A recent addition to The Rivers School Conservatory faculty, Jenna Potts comes to RSC from her home studio, Potts Violin Studio, bringing with her a wealth of experience in music education and leadership. She also serves as president of the Suzuki Association of Massachusetts and is an active member of the Suzuki Association of the Americas. She is an especially strong advocate of Suzuki education, as her own introduction to music was via Suzuki. She explains, "I started learning violin in a Suzuki program in Midland, Michigan when I was six! I practiced with my mother, and because she was very encouraging, I was able to attend all practice sessions and lessons with confidence. In our group class program, I was also able to see more advanced students who inspired me to continue to strive toward excellence." She looks forward to passing on the gift of musical excellence to young learners at The Rivers School Conservatory, alongside a wonderful team of Suzuki faculty.