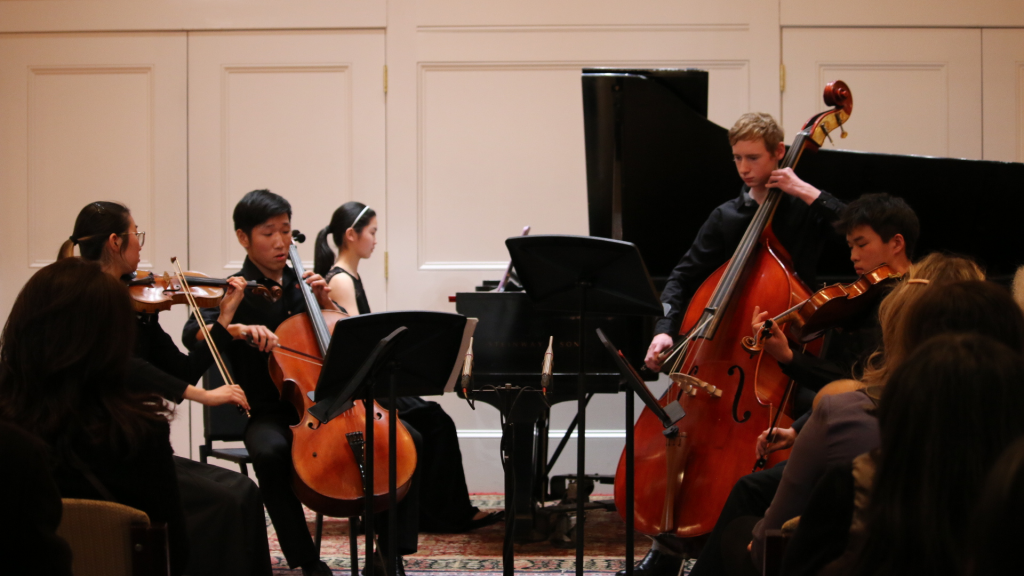 "Great concerts change the lives of listeners," says Jake Winneg '25, violinist in The Rivers School Conservatory's ChamberMusicLab program. And changing lives is exactly what these students are doing.
Through their devotion to teamwork, students in The Rivers School Conservatory's (RSC) ChamberMusicLab program (CML) are proving themselves to be powerful catalysts for change. Dedicated middle and upper school musicians accepted into the highly selective, tuition-free chamber music program meet with their groups and coaches weekly for three-hour rehearsals to work intensely and dig into the nuances of their repertoire.
CML made its home at RSC officially in 2020. Musicians Lucia May and the late Bruce Coppock founded CML to provide talented young musicians fascinated by chamber music a space to not only perform with a deep understanding of the music, but to actively give performances that are both compelling and address important initiatives. The program carries on Coppock's legacy and his pedagogy continues to inspire CML's students and faculty.
"Bruce was never afraid to spend an hour on a single phrase if it hadn't yet captured the essence of the expression he felt the composer was seeking," reflects CML Director Jason Fisher, successor of Coppock. "He inspired me to believe deeply in the ability of young artists to seek this profound level of engagement with the music, even when it is still beyond their personal means of technical facility to fully achieve that expression."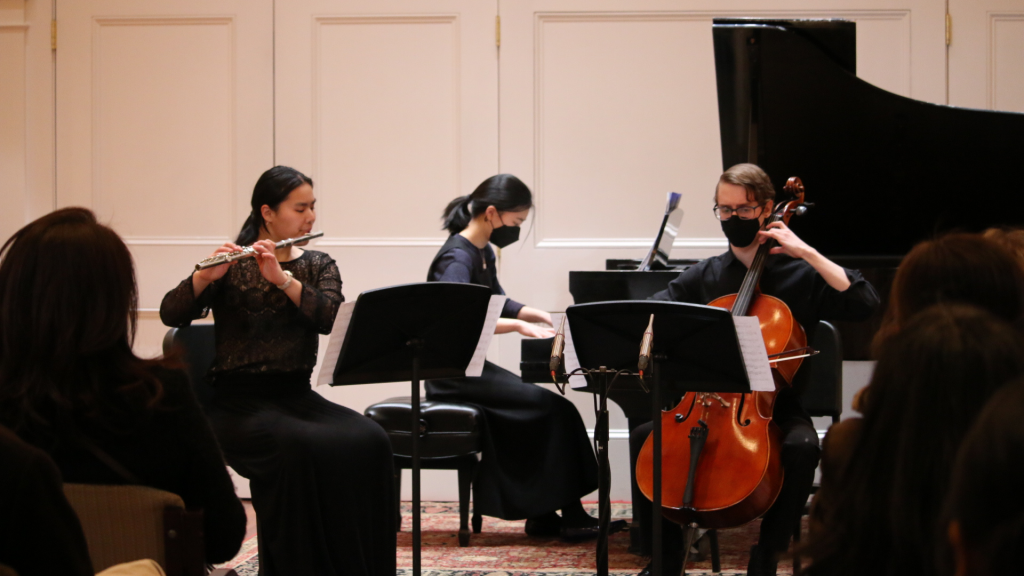 Last year, CML gave multiple concerts, both at RSC and locally. One was at Hebrew SeniorLife and another in continued partnership with Music for Food to address food insecurity in collaboration with Natick's A Place to Turn, an emergency food pantry. Fisher says, "When our CML students get off campus and out into our broader community, they impact an entirely new set of audiences, many of whom do not have access to live classical music performances." Long-time RSC cello faculty member and CML coach Ronald Lowry adds how these opportunities create "a great symbiotic relationship between the musicians and the people in need, as the performers are now involved in these causes."
CML emphasizes gaining complete mastery of a single large chamber work by taking the year to study all of its complexities. CML pianist Adalia Wen '25 remarked, "Our passionate coaches and the amazing guest artists from CML master classes… always invite us to be more daring and vibrant, and having varied opinions always helps keep the piece fresh."
By giving community-informed performances, students in CML are building up their collective voices and their communities. Students are discovering new ways of expression through taking artistic risks, leaning into the music, and not being limited by performing in traditional concert halls.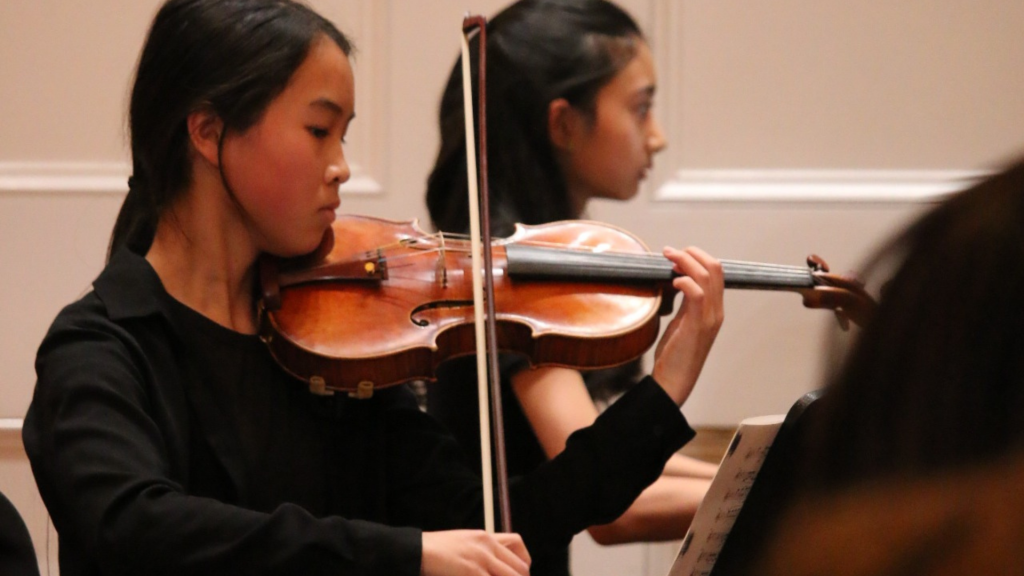 Violinist Leah Jin '25 described how her perspective of chamber music has developed since giving these community-centered performances, saying: "I learned to prioritize musicality over raw technique because people appreciate the music itself a lot more than they notice the few notes that we may have missed."
Winneg added how CML has given him a new respect for the small details in life, and how fulfilling a career in music would be, particularly after performing for the residents at Hebrew SeniorLife. He says: "I learned that the effect of a great and intimate chamber music performance should not be taken lightly, because you never know just how special it could be to an audience member."
As they gain a deeper understanding of their craft and hone their artistic voices, the students in the ChamberMusicLab program are making brilliant strides by creating spaces of shared humanity.