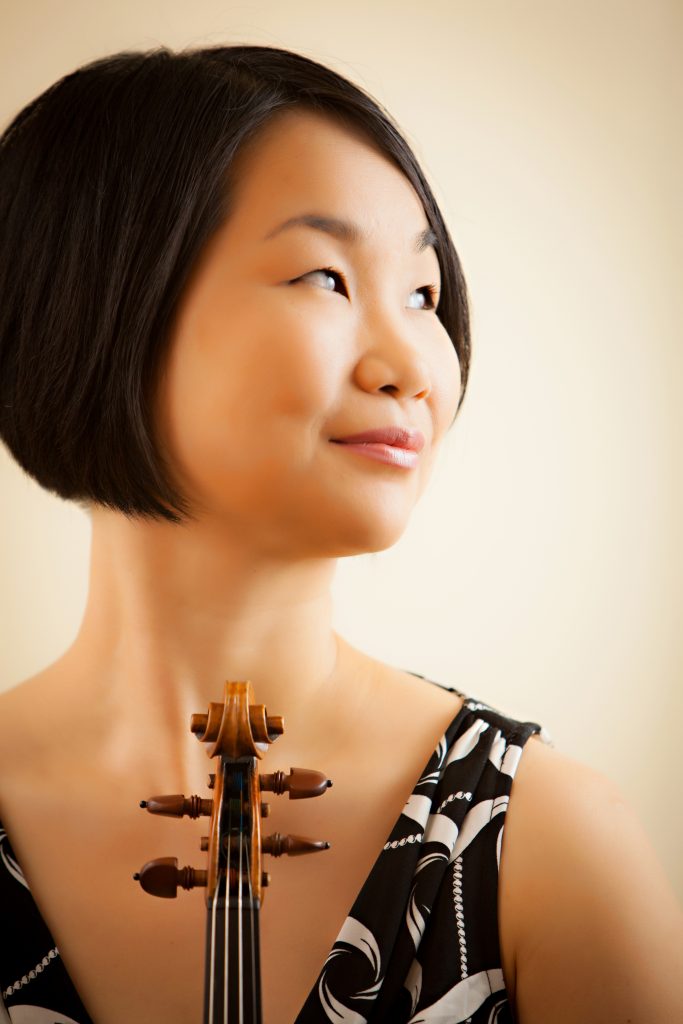 For Rivers School Conservatory faculty member Jin-Kyung Joen, musical excellence is about more than feeling personal satisfaction or receiving accolades. In Joen's teaching philosophy, "Excellence takes on greater meaning when it is applied to the service of others."
The longtime violin instructor will soon have a chance to share that philosophy more broadly, as she steps into the role of string department chair—an opening created by the departure of Magdalena Richter.
Joen recalls her experience of performing for schoolchildren near Piacenza, Italy, while working toward her bachelor of music degree at the Conservatorio G. Nicolini. After the performance, Joen received heart-warming thank-you notes and drawings from the children in the audience. Now, as a music educator, she views connecting her students with similarly meaningful opportunities as an important part of her job. She aims to "provide students with outlets to be seen and heard in a way that benefits both them and the community," she says.
After graduating from the Conservatorio, Joen earned a master of music degree from the Longy School of Music and a doctor of musical arts degree from Boston University. She has served as a violin instructor at New England Conservatory for more than 20 years and as artistic director of Project STEP, a string training and education program for students from underrepresented communities in Boston. At Project STEP, she enjoyed building relationships with students and helping to manage their schedules, plan their music education, and navigate resources such as summer camp and study options.
Joen looks forward to advising students at RSC, as she transitions to the post of string department chair in the fall of 2020. She plans to take a hands-on, individualized approach, and she is eagerly anticipating "meeting every one of the violin, viola, and cello students at The Rivers School Conservatory and getting to know their unique needs," she says. "Whatever their skill and experience level, I look forward to finding ways to challenge them and support their musical growth."