2 minute read.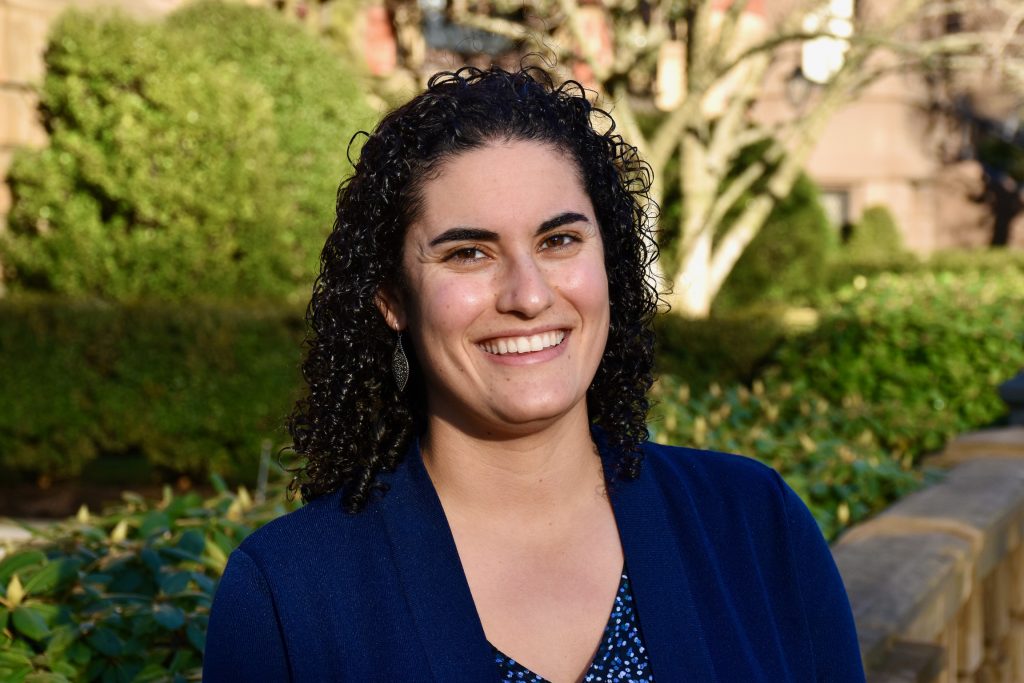 As the Rivers Youth Wind Ensemble (RYWE) is preparing an exciting program for their December 4, 2022 concert, RYWE director Claire Nalven recently shared that: "There is nothing more joyful than watching students grow and develop their artistic voices through playing an instrument and participating in a youth ensemble. When I joined, there were 17 students in RYWE. It was a wonderful group of hard working kids and I enjoyed every moment of those early rehearsals! Since then, we have grown the group to 43 and it continues to grow! It has been such a joy to see the ensemble grow because with each new member comes the possibility of new pieces that we can perform, and in turn, more fantastic experiences for the students!"
Claire and the RYWE students have had an uplifting effect on each other. Since becoming the director of RYWE, not only has she taught the students about working hard in a team, but the students have taught her about the importance of fostering a nurturing community. "Music is community and music is fun! These students are in different grades and from different schools. In order to enjoy making music together, we must always work to build community through getting to know each other through activities, group meals, and outings."
Each class, Claire guides the RYWE students in "FFF," also known as "Forced Family Fun." They spend five to ten minutes getting to know each other through different questions and through activities such as sorting themselves according to their birthdays and sports they play. In the future, RYWE is planning to do a Halloween treat day and a holiday party.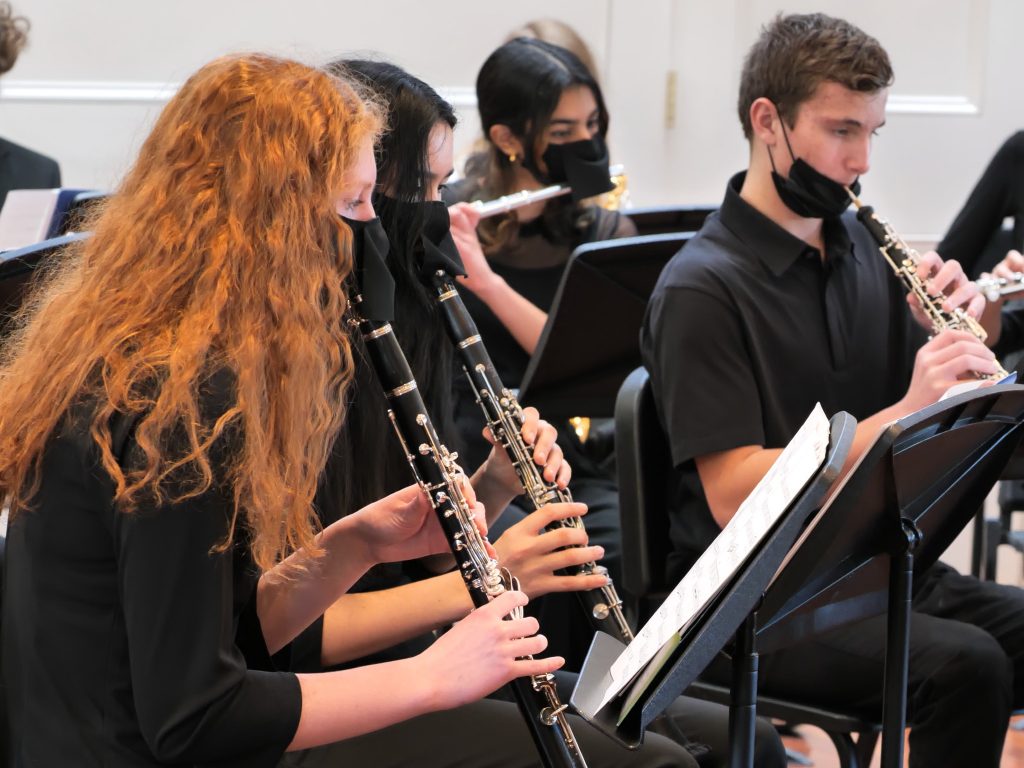 Through the variety of ways RYWE students are interacting with each other, along with the expansion of the ensemble, Claire excitedly explained how, "Having a larger group allows for more unique programming. For example, having French horns and a full percussion section are two areas where we can reach more pieces that we couldn't get to last year! We are currently doing a program titled 'Americana' that focuses on familiar melodies from the early 20th century. This is a huge contrast to our final program from last year, which specifically featured folk tunes from around the world!"
As each rehearsal brings the ensemble closer to their first concert, Claire looks forward to when they do their first run-through: "One of my favorite moments in each concert cycle is the first time we run the program from start to finish: students are always so excited and surprised by our progress!"
The Rivers Youth Wind Ensemble will be having their first concert on Sunday, December 4, 2022 at The Rivers School Campus Center.