5 minute read.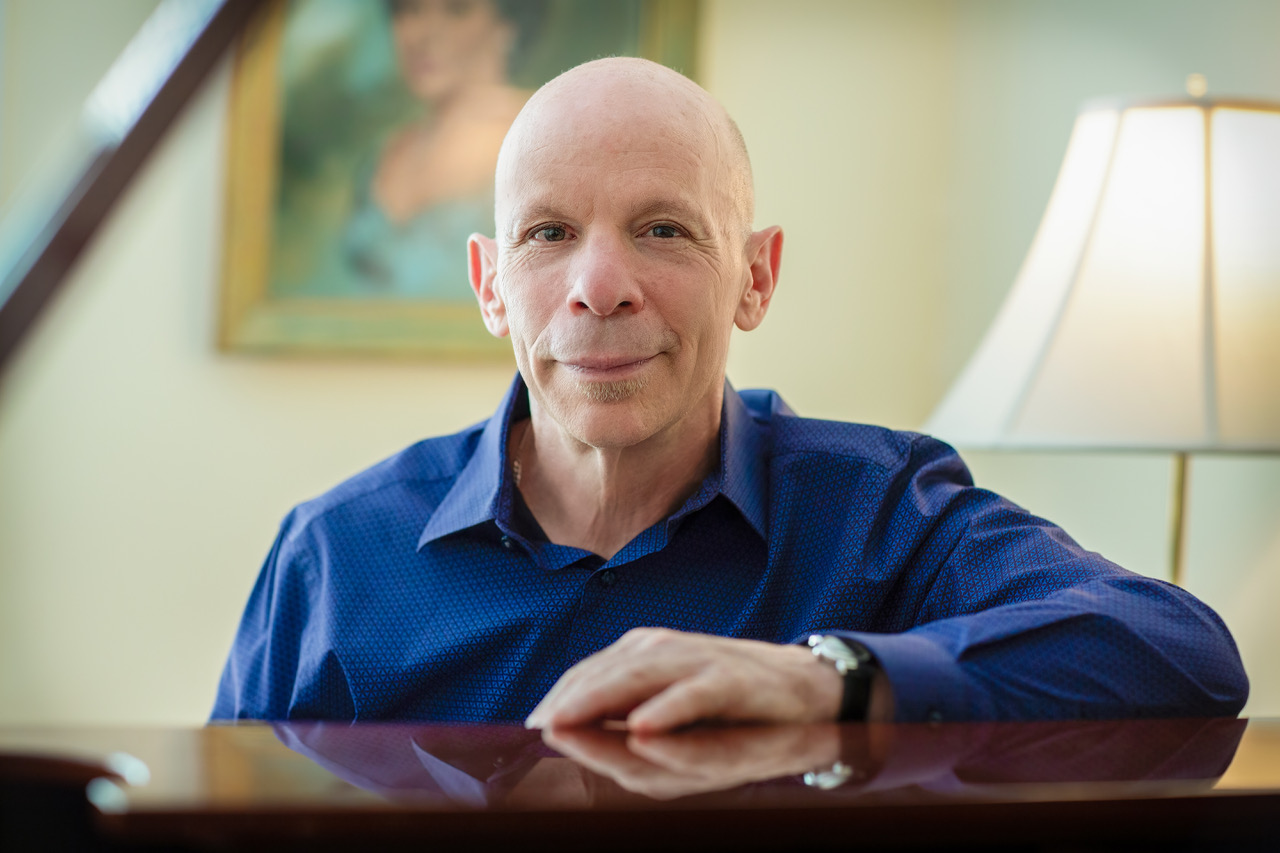 "Look, there's a swan!" Andrew List, Berklee College professor and renowned composer who has been commissioned by ensembles including the Boston Symphony Orchestra, pointed towards the bird as it spread its wings across the water.
We were standing on Nonesuch Pond's sandy shoreline while the wind embraced the trees and danced. List closed his eyes for a brief moment, reveling in the sun and listening to birds chirping overhead, before we sat on a cool granite bench under the shade. He was in awe. It felt like he was welcoming every variation of sound that rustling leaves could make along with the distant chatter that floated towards us. Through his careful listening, it is no wonder why his compositions transport listeners to a variety of soundscapes, vast and intimate, while inviting them to search for beauty and expand their awareness of the world.
Sitting on the bench, he turned to face me and shared his excitement about being the commissioned composer for The Rivers School Conservatory's 44th Annual Seminar on Contemporary Music for the Young.
Who was your first musical inspiration?
I always knew from childhood I wanted to be a musician. My brother was my first inspiration and because he was a musician I also wanted to be one.
In high school, the St. Louis Symphony visited and Leonard Slatkin said, "This is what it would sound like if everybody played something different!" And they kind of improvised and I was really bitten after that and then started composing little things at that point.
When did you know you wanted to become a composer? Have you ever doubted yourself and how did you overcome that?
Oh, it's been a long journey! At that time I was interested in experimenting with music. I really liked the kind of avant garde music that was going on. Everybody has their talent, but I feel it has taken me a long time to get good. I went to the New England Conservatory and Boston University and studied with some excellent teachers. I've been working really hard for many years and when I was getting my doctorate, I called my mother and said, "I don't know if I can do this, the dissertation and everything." She said, "Finish, just finish."
As a composer I feel like I have something important to say. If I have doubts, they usually don't last too long because it's the projects that I do and the people I work with that make it all meaningful for me.
So, if I am working on something that I can make a difference in or bring awareness to, have fun with or interact with certain musicians, like Elizabeth Rowe and John Ferrillo, and people like that, it's meaningful. I am also an active teacher, and mentor, so that means a lot to me. I love working with young people, helping them find their creative voice within, and to tap into their inner creative freedom in music. This is one of the things I work towards with them and is something people have helped me do.
How has your relationship with music evolved throughout your artistic career?
My technique has evolved, my interests have evolved, my expression has evolved. I am writing the music that I want to write. Sometimes it is challenging and hard because I like the idea of pushing the boundaries with the sound. I want to be an artist, a composer, of my time, but I also have a romantic spirit.
I need a concept. I can't get the sound until I know what I want to do. The sound follows the idea, the concept.
When Gabriella Sanna said that RSC has a fabulous piano trio I said, "Wow!" I have wanted to write a piano trio for years, but I didn't want to write a piece without a performance or commission organized so this was going to be my opportunity to finally write my piano trio.
My piece [for RSC] is called The Dignified Heart for violin, cello, and piano. It is for three top young artists who I can't wait to work with! The Dignified Heart is a tribute to three human rights leaders: Eleanor Roosevelt, Nelson Mandela, and Harriet Tubman. I am inspired by the courage and life these people led and also the cultures from which they came from. I'm going to use certain music that they used, liked, or was a part of their culture, weaving it into specific parts of the musical fabric.
What aspects of RSC's Contemporary Seminar do you particularly look forward to?
The Seminar on Contemporary Music for the Young is such a great, long-standing annual event. I've actually had a couple of pieces played on it over the years, but have not yet been the commissioned composer!
I really look forward to being here with the community, getting to know people, them getting to know me, sharing our common interests in music, and working with the young musicians is something really important. In our roundtable discussion, we are talking about how to teach contemporary music in a way that continues equitable advances in both contemporary and classical music.
RSC is also commissioning ten of our super talented young students from Berklee College to write pieces for ten amazing young performers from RSC. This is going to be a part of the Seminar and is something that has never been done before! The Berklee composition students are a really nice group of young people who represent different backgrounds and cultures and some come from other countries. Together they are helping to shape today's new music!

Interested in attending RSC's 44th Seminar on Contemporary Music for the Young? Subscribe to our Concerts & Special Events newsletter and get insider access into the Contemporary Seminar!