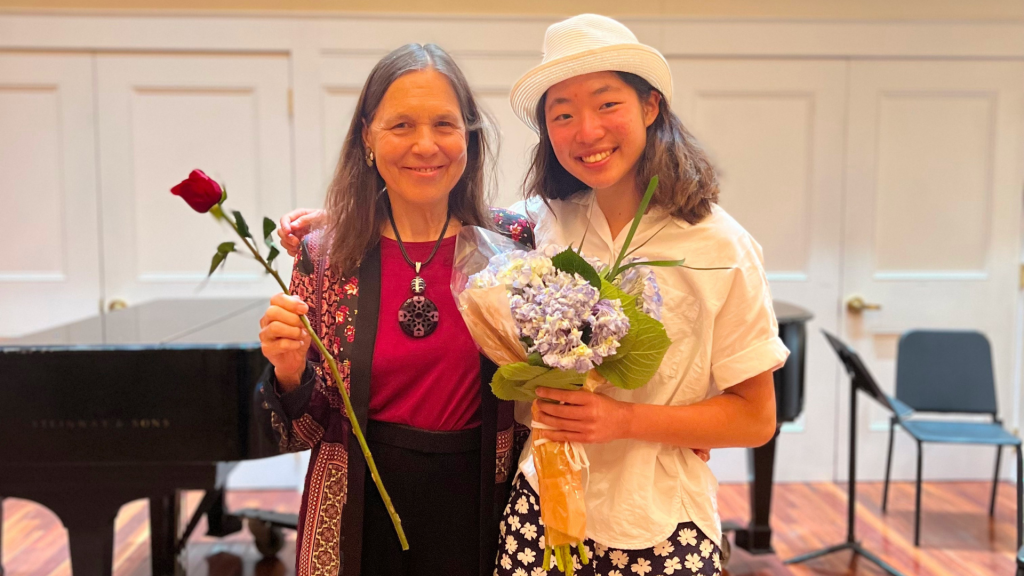 From Rivera Recital Hall to Boston's legendary Symphony Hall, extraordinary percussionist and graduating senior Jacqueline Lee '23 has captivated audiences as a vibrant soloist and ensemble member. Jacqueline began studying percussion at six years old, beginning with RSC's Marimba Magic. Since then, she has had a flourishing musical career including playing in multiple RSC and Rivers School ensembles and being selected to perform in the 2022 NAfME All-National Symphony Orchestra and the 2023 All-Eastern Symphonic Band.
As graduation is fast approaching, Jacqueline and her devoted mentor, RSC Percussion Department Chair and Director of Marimba Magic Ensembles Sarah Tenney, reflected on their incredible artistic journey together.
Sarah Tenney: Jacqueline Lee started her musical journey with Marimba Magic when she was six years old. She immediately enjoyed playing the marimba, the drums, and the other percussion instruments, and sang each song beautifully. She was always a cheerful member of her Marimba Magic class and very thoughtful of the other children.
Among the highlights of her early years in Marimba Magic were several annual performances in Symphony Hall at the WCRB Cartoonfest. She arrived excited, beaming ear to ear, and when performing, was a fabulous ensemble member.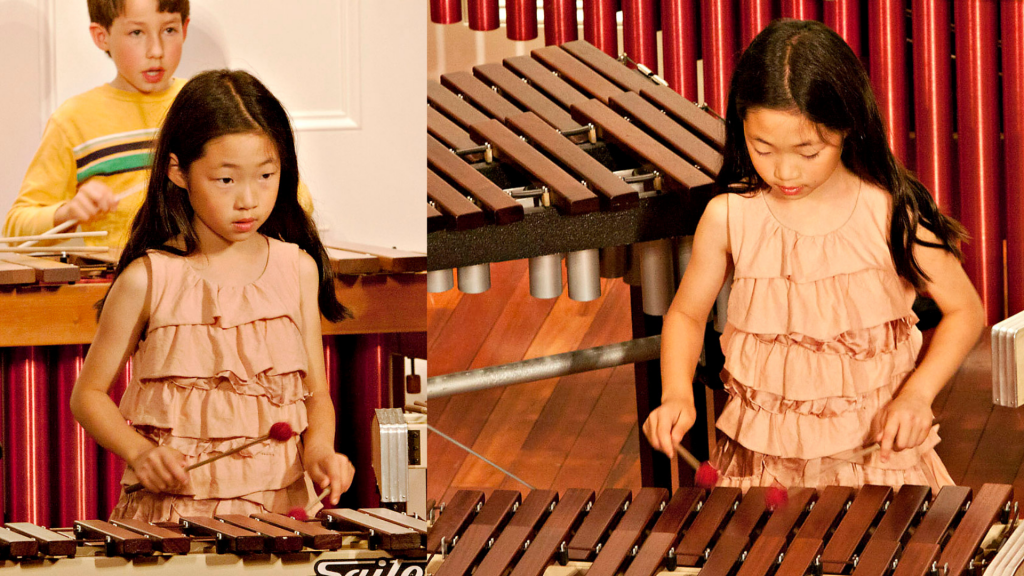 Jacqueline Lee: I originally started playing piano at Rivers, but I think what drew me to percussion is the ability to play in an ensemble. I probably didn't realize what a rare opportunity it is to join a marimba ensemble, especially as a young kid.
Now, one of my favorite aspects of percussion is the versatility and variety of it all: from marimba as a solo instrument to the multitude of auxiliary percussion instruments in a symphony orchestra, there are so many things that being a "percussionist" can mean.

Tenney: Jacqueline truly achieves the impossible. Her achievements this past year have been astonishing. She's been a member of countless ensembles including the Rivers Youth Orchestra, Rivers Symphony Orchestra, Rivers Youth Wind Ensemble, and Rivers Honors Marimba Quartet. While juggling all that, she has given multiple virtuosic performances in the Contemporary Seminar and has performed in Districts, All-States, and All-Nationals!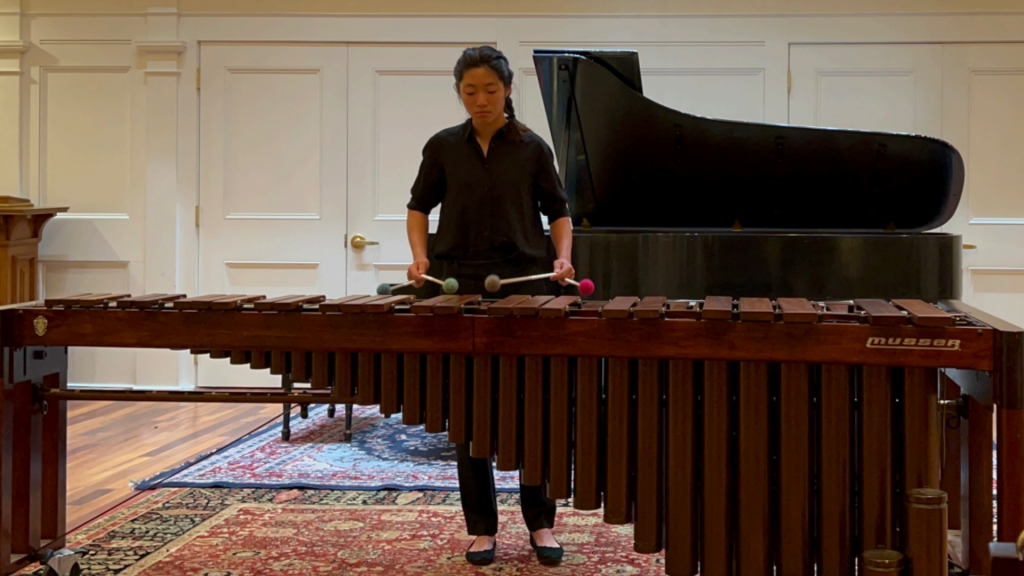 Lee: I would not be where I am today without Sarah. She challenged me to listen, think musically, and make deliberate decisions to create my own interpretations. She showed me how to practice, focus, and also when to get lost in music. Finally, she taught me to believe in myself, whether in music or anything else.
Tenney: From academics and tennis to music, Jacqueline accomplishes each at the highest level and she loves challenges. Jacqueline has demonstrated her indefatigable energy, her innate brilliance, and her tremendous warm heart, all of which she will keep expanding at Brown University, where she will study social justice. Wherever Jacqueline's path takes her, she will bring joy and kindness, as her indomitable spirit continues to accomplish great things in her community and in the world. We will miss her tremendously!
Lee: I will miss all the people at RSC: the musicians I've played with, my conductors, and (shout out to) the orchestra managers! I'll definitely come back and visit, and it'll be a fun experience to watch concerts as an audience member.
Next year, I hope to join the Brown Orchestra (and other ensembles), and continue to try new things like playing in the pit for The Wedding Singer. I am excited to explore other aspects of music—like composition—and take classes that connect music to other disciplines. Eventually, it is my dream to play a marimba concerto with an orchestra!
Congratulations Jacqueline, we wish you an incredible rest of your senior year and all the best with your future endeavors!
The Rivers School Conservatory's Marimba Magic is a group program for students ages 5 through 12. The curriculum explores musical concepts through singing while playing on marimbas, drumming rhythms, improvising, and composing. Students in the program can transfer their keyboard skills, rhythmic precision, fluency in scales and chords, and transposition and improv skills to any other instrument. Learn more about Marimba Magic.