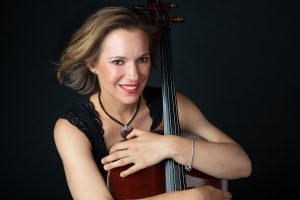 Cello, Chamber Music
Acclaimed for her "perfect technical mastery [and] strong emotion," cellist Velléda Miragias enjoys a diverse career as a chamber and orchestral musician, educator, and entrepreneur. She holds degrees from the Conservatoire National de Boulogne, Conservatoire Supérieur de Paris rue de Madrid, Indiana University, and Boston University; is the recipient of France's coveted Ministry of Culture Award; and won first prize at the Prix de la ville d'Epernay string competition.
Ms. Miragias is currently associate principal with the Boston Philharmonic, assistant principal with the Cape Symphony, and regularly performs and records with a roster of New England's premier orchestral and period ensembles. A committed educator, Ms. Miragias is adjunct instructor of cello at Phillips Exeter Academy, co-founder of Artisan Music Studios and Artisan Childcare Center for the Arts, coach for the New England Conservatory Prep School of Music, and serves on the faculty of the Rivers School.